For those of you who read more than one of my blogs, I apologize for the duplicate posts, but I wanted to get the word out on my latest news, and this seemed like the most expedient method. A lot of excitement this week. I'll be chatting for THREE DAYS (August 7, 8 and 9) at http://groups.yahoo.com/group/RomanceJunkiesReaders/, where I'm proud and excited to be this month's Staff Pick.
Please stop by if you have the time. I'll be answering questions, posting excerpts...well, OF COURSE, I will!!! And giving out prizes including an autographed copy of A Sight to Dream Of which has just been released as a Trade Paperback!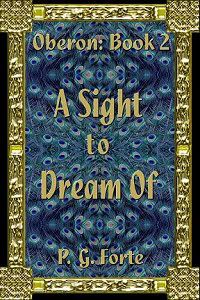 I'd also like to remind everyone who hasn't yet signed up for either my newsletter or my new author's group to please do so! I'm holding monthly contests for members of these two groups only. This month I'm celebrating the Trade Paperback release of A Sight to Dream Of by giving away a beautiful 'Celtic Circle' pewter and steel bookmark from Oberon Design.
This contest ends on August 31. Winner will be announced in September's Newsletter.